The Strand at Gilbert, will be a 25-acre sports-based water park that will eventually be part of Gilbert's new Regional Park.
Construction, although delayed, is still set to be be in motion relatively soon (we hope)! The water park's amenities, which includes three lagoons for cable-based wakeboarding and skiing, surfing, kayaking, paddle boarding, and a floating obstacle course, as well as restaurants, a beach, a swimming area, and a retail store!
We'd say it is looking pretty good for Gilbert residents, who are sick of traveling outside of The East Valley for entertainment!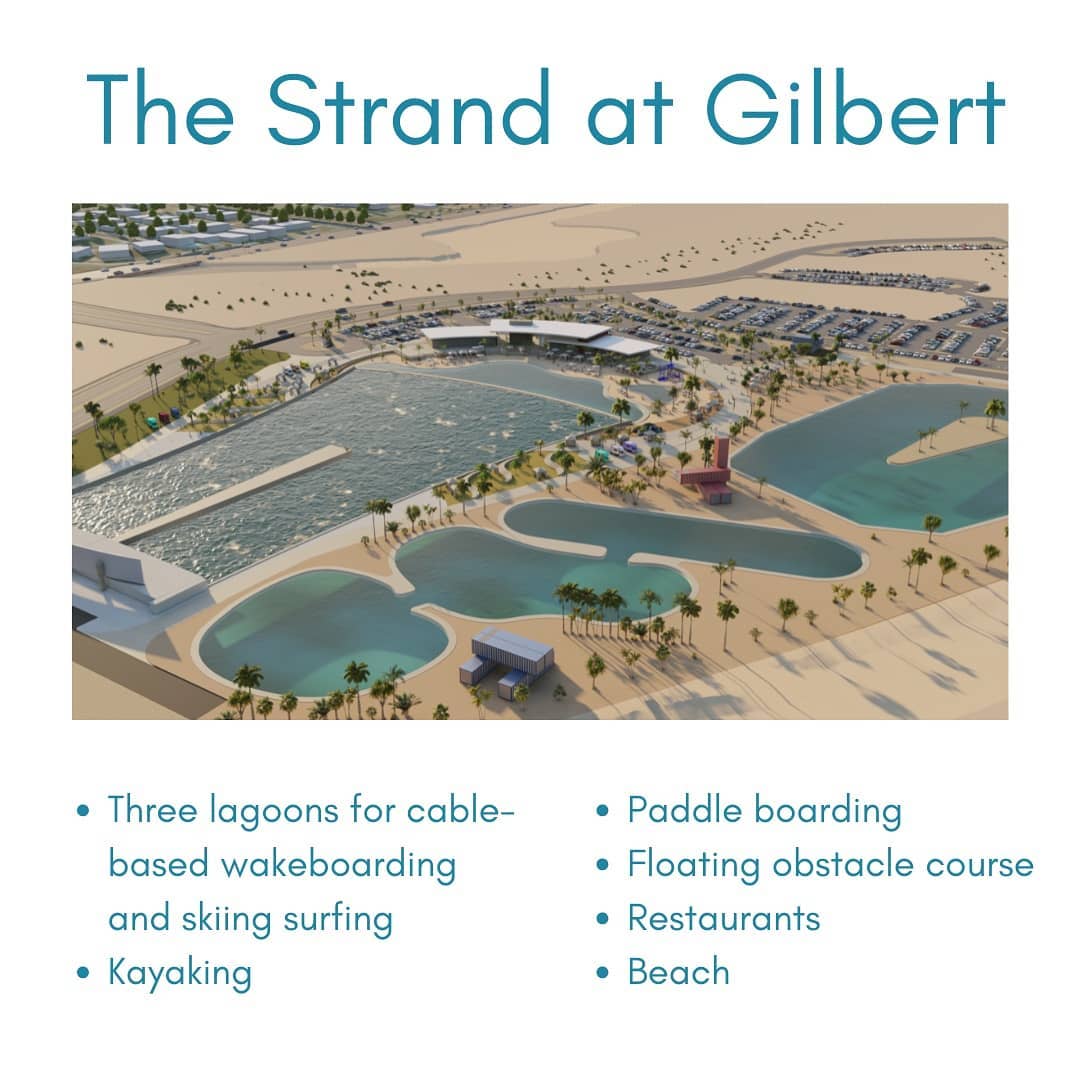 For more Information on The Strand, see the Town Of Gilbert's Information Page Here: The Strand at Gilbert